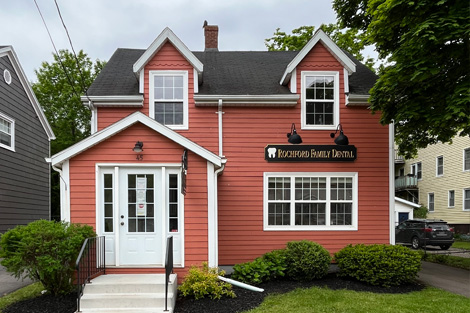 Welcome to Rochford Family Dentistry in beautiful Charlottetown, PEI!
QUALITY CARE
With a focus on providing quality care using the latest technology and methods, and a commitment to helping our patients achieve their healthiest and best smile, we are known for taking pride in our quality dental care! We are a locally owned and operated dental practice with a bright, warm, and welcoming atmosphere!
EXCEPTIONAL PATIENT EXPERIENCE
At Rochford Family Dental, our focus is an excellent patient experience for all members of your family! We are a team of dedicated, enthusiastic and knowledgeable dental professionals with years of combined experience in every aspect of general dentistry! Dr Nantes studied at the top doctoral university in Canada, McGill University in Montreal!
INDIVIDUALIZED CARE
We have plenty of options to help you get the smile that's perfect for you: healthy, functional, comfortable and beautiful! Our individualized patient centered care approach will ensure your goals and priorities are our focus in creating a treatment plan that is truly made for you and your oral health needs.
MODERN OPTIONS FOR DIAGNOSIS TREATMENT
Modern options for diagnosis and treatment: we invest in the latest in technology and dental education to make certain you're getting the care you need and the treatment options you deserve based on evidence based practice. From intraoral cameras and digital x-rays, to sedation dentistry and teeth whitening, and more, we are on top of it!
EXPLORE OUR SITE
You'll find lots of great information on our site including dental videos of all aspects of dental care, an office tour, information about our team, and all the difference services we offer!
Give us a call if you have any questions at all. We welcome new and emergency patients!
See you soon!