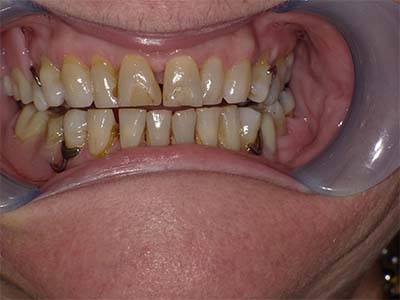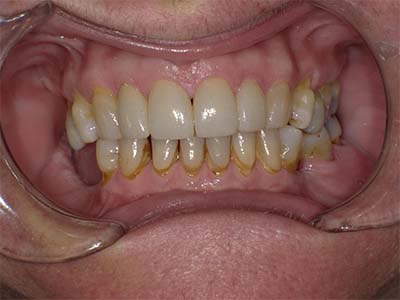 This is a patient who had 4 porcelain crowns completed on her upper teeth. She has heavily restored teeth and wanted a new look!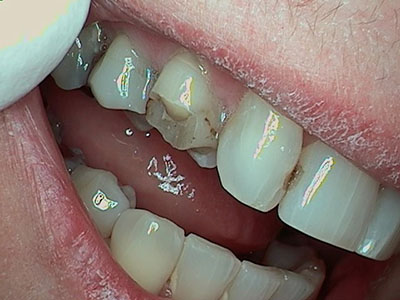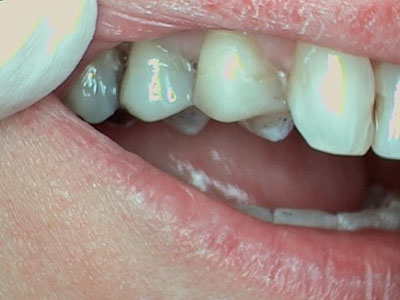 Restoration of a broken tooth with tooth-colored bonded composite filling material.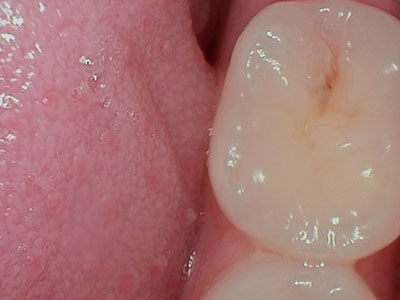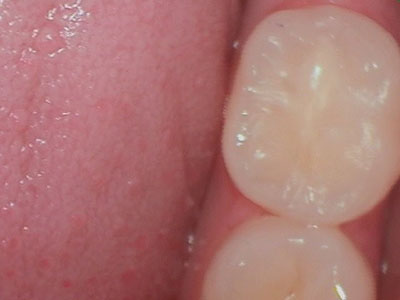 Cavity filled with tooth-colored bonded composite.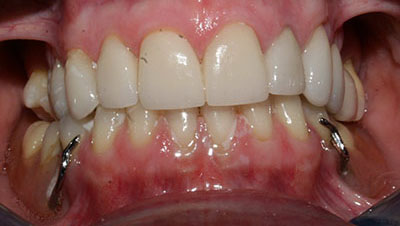 Upper anterior porcelain crowns to improve aesthetics where patient was unhappy with shape and color of teeth.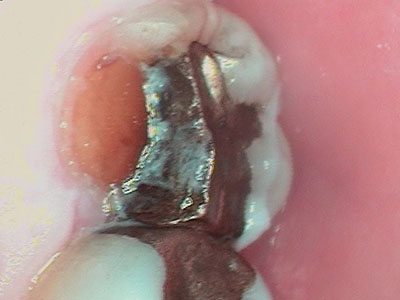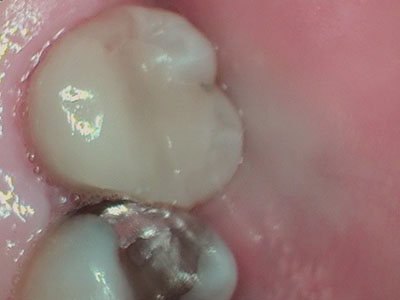 Replaced old metal filling and fractured portion of tooth with new tooth-colored bonded composite filling material.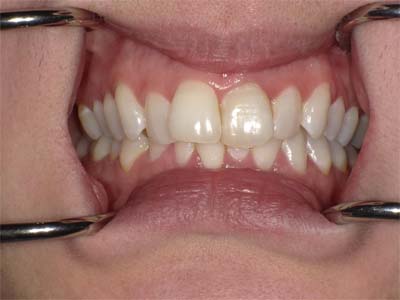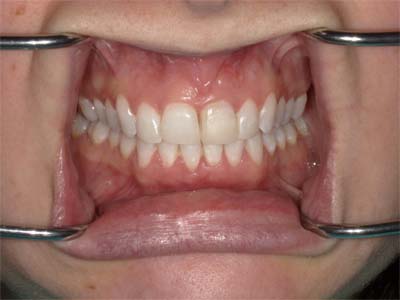 This patient has had Invisalign® treatment for about 18 months. Her main concern was crowding and wanting her teeth straightened. We also did bonding after to help create the aesthetic look patient was wanting to achieve.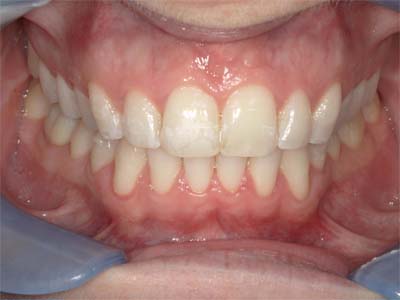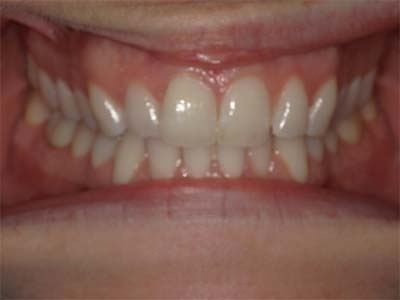 This patient had Invisalign® for one year. The patient wanted to improve esthetics due to dental crowding. We completed invisalign® treatment and did some bonding in the front teeth to help create the patient's desired esthetics.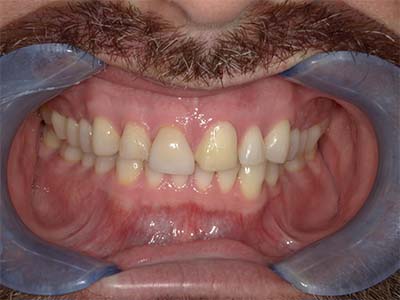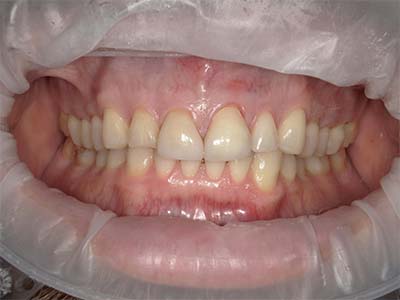 This patient had one front crown already and when he broke his other front tooth, he decided he wanted to have both front teeth matching with ceramic crowns. Our lab created the perfect colour match to match his existing crown to ensure a natural look and a very esthetically pleasing result.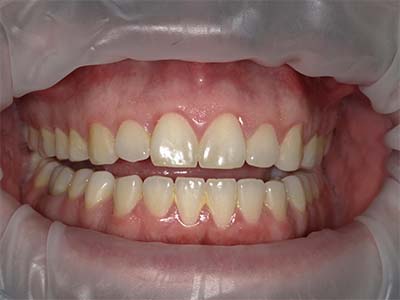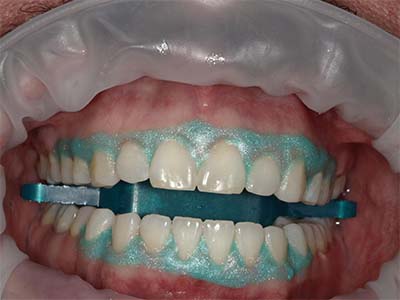 This is a before and after opalescence in-office bleaching treatment. This patient wanted to whiten his teeth and noted "I want to get rid of yellow spots". This is after only one application and the patient was very pleased!